Your Hall
Packing hack: LSE students, UniKitOut has you covered!
For international students, the transition to university life can be an overwhelming experience. Moving to a new country, adjusting to a new culture, and navigating a different education system can be a daunting task.
If this sounds like you, then we recommend ordering a bedroom or kitchen kit with UniKitOut delivered straight to your bedroom! UniKitOut is your go-to source for student essentials, turning your transition into an effortless and enjoyable experience. No more lugging heavy suitcases across oceans or worrying about forgetting key items. With their well-thought-out UniKit packages, you can select from a range of meticulously curated options that include bedding, kitchenware, bathroom essentials, and more – everything you need to transform your new room into a cozy home away from home.

LSE Discount
Now, here's the exciting part - as an LSE student, you're in for an exclusive treat. LSE has partnered with UniKiOut to offer you a fantastic discount code. Who doesn't love a good deal?
Use code LSE10 to receive 10% off your entire order (excl. p+p).
Types of kits you can order
There are a variety of kits available for you to choose from. We recommend the bedroom kit if you want to avoid the hassle of pre-packing. Make sure you visit their website here for more information.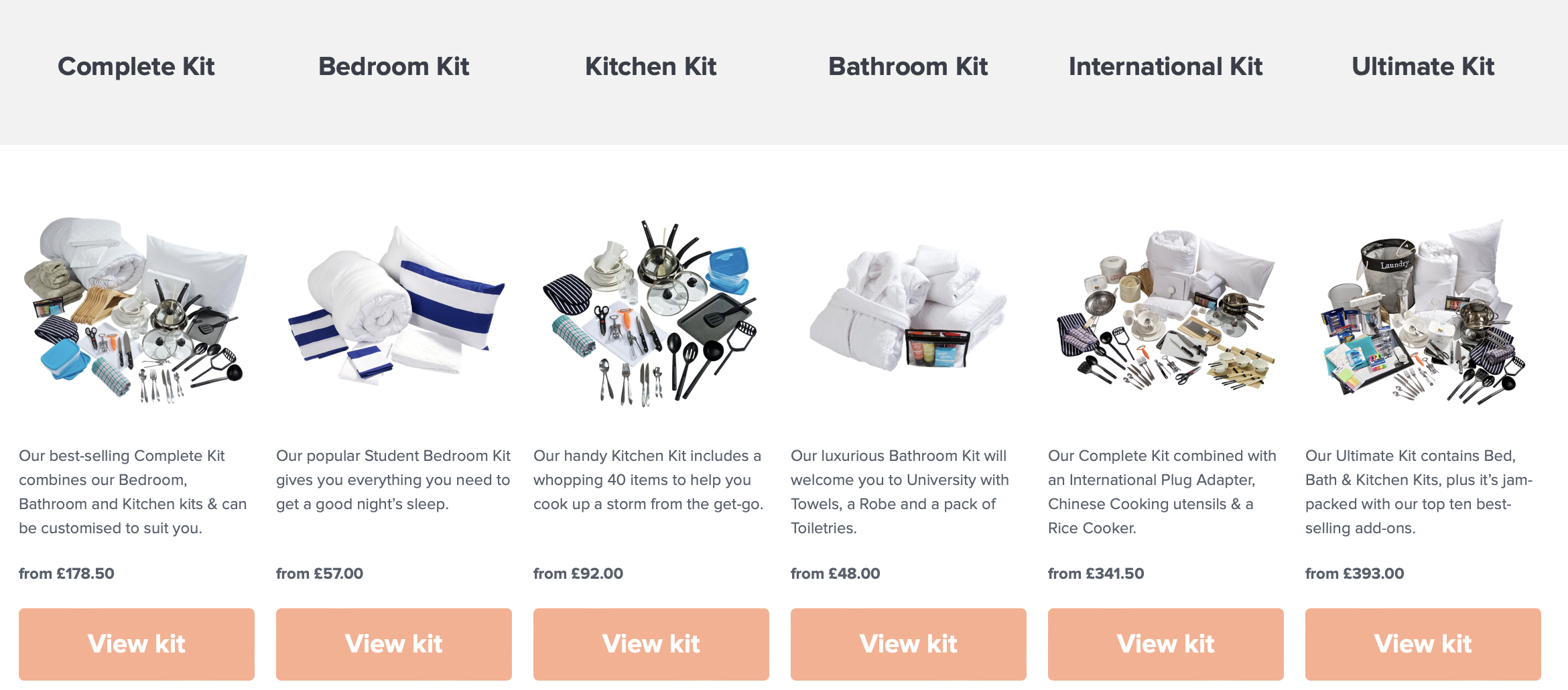 Alternative to ordering from UniKitOut
There are several shops around all our halls of residence you can visit in person or even better order items online straight to your hall. Now, please be mindful you won't be able to order these before your check-in to the hall due to limited storage space in our halls.
Also check the Residential Life welcome week event calendar as we're planning a trip to Ikea. 
Topics