Catering
Five mouth watering mocktails
No hangovers included.
Summer is fast approaching and with it, comes plenty of drinks in the sunshine. While I'm sure you are looking forward to those times, there will also be times when you need a little break from alcohol. But don't just cut yourself off completely and seal your fate to FOMO - try these mocktails to keep sober and keep the party going.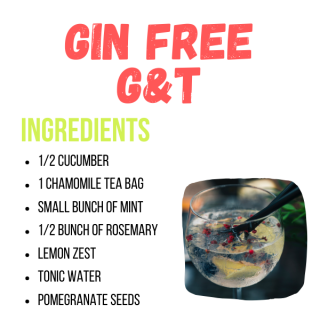 Method
Slice the cucumber and put them in a large jug along with the chamomile tea bag, mint leaves, lemon zest and rosemary and top up with 500ml of cold water.
Place the jug in the fridge for 2-4 hours.
To serve, strain the infused water and pour some into two glasses. Top up with tonic water, lots of ice and garnish with mint leaves and pomegranate seeds.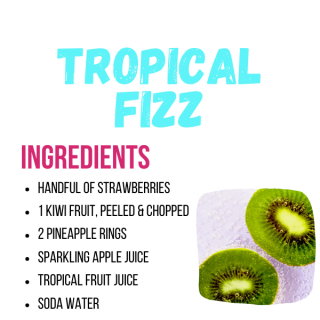 Method
Pour half a bottle/equal amounts of apple juice, tropical fruit juice and soda water into a jug and mix.
Fill up glasses with the kiwi, strawberries and pineapple then pour in the juice mixture and serve.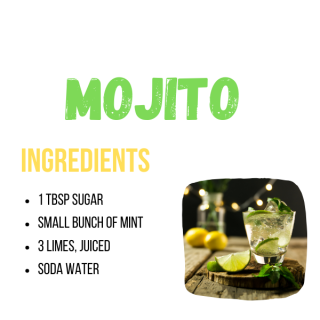 Method
Crush the sugar and mint leaves together (use a small bowl with the end of a rolling pin).
Put a handful of crushed ice into two tall glasses.
Divide the lime juice between the glasses with the mint mix.
Top with soda water and add a straw.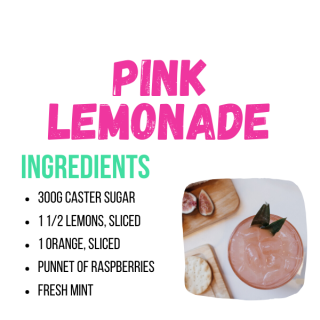 Method
Place all ingredients in a large saucepan and pour over 350ml of cold water. Bring to the boil and stir often and leave to cool.
Pour through a sieve, pressing down with a spoon to extract all the juices.
This can be served straight away and topped up with sparkling water and mint, or it can be stored in the fridge for up to a week.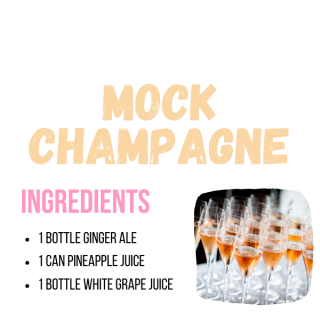 Method
This one is pretty simple, add all the ingredients in a large punch bowl, mix and pour into glasses.
Add raspberries or strawberries to serve.
Enjoy any of these delicious mocktails guilt-free at your next summer outing (sun not guaranteed) and share any new sober concoction with us @lsereslife.
Topics