Your Hall
Day in the life of a subwarden
Ever wonder what your subwardens are up to day-to-day? Read on to learn a little bit about a typical day in the life for me as a Subwarden 😊
Hi!
My name is Virginia, and I'm a Subwarden at Passfield Hall.
Subwardens are all postgraduate students (master's or PhD) students at LSE alongside their position in the halls--I'm currently in my third year of a PhD in the Department of Psychological and Behavioural Science. I study intrapersonal differences, or how we are different 'versions' of ourselves at different points in time. My day normally starts with taking inventory of how my different research projects are going: lots of emails, reading and brainstorming for new projects, and editing papers that I'm preparing for submission.

We all understand what it's like to balance the academic demands of LSE alongside everything else and are always happy to chat about any study tips!
If I'm on duty that evening, I'll make sure my next stop is to check my hall's shared warden team inbox to see if there's anything that needs my attention or anything I need to refer on. Your hall's shared warden team email is a great first point of contact for non-emergency getting in touch with the team (for urgent matters, contact your reception or 999 if it's an emergency). At this point, if any students have emailed overnight asking to meet, I'll work on setting up a time with them. Subwarden duty starts at 6pm on weekdays, so the meetings we set up with students are in the evening and take place somewhere in the hall (the garden, the wellbeing space, wherever is preferred!). These are very informal chats and just a chance for us to hear what's going on, how we can best support the student with whatever they're going through, and if there are any good resources to signpost (LSE has a ton!).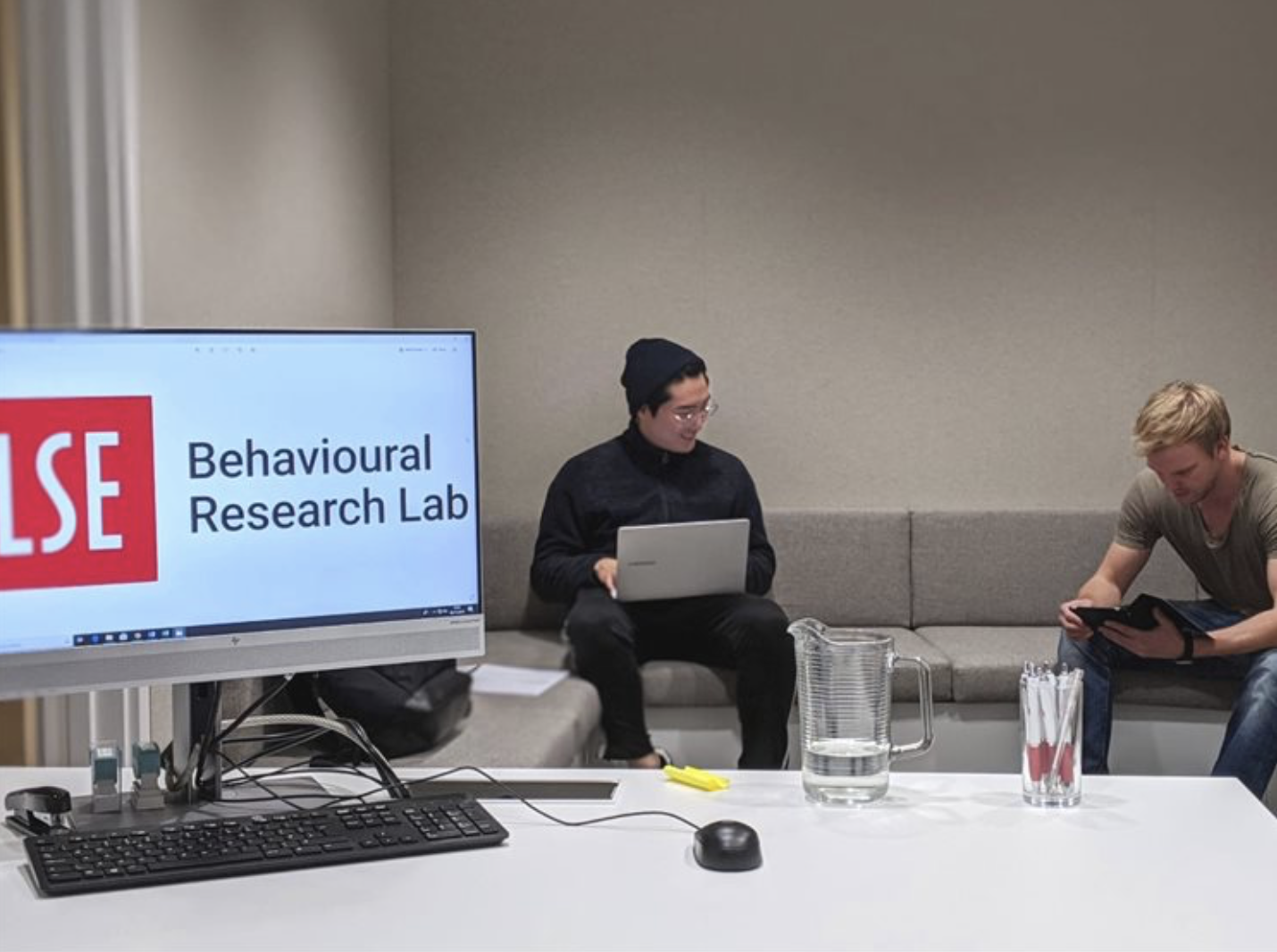 After making sure the subwarden meetings for the evening are set, I'll turn to my other position as lab manager of the LSE Behavioural Lab (BL). The BL is an on-campus resource for researchers to learn more about how we as humans, behave and make decisions. Importantly, it's also a great way for students to participate in cutting-edge research at LSE while getting paid! We advertise studies on our online platform, SONA. Anyone 18+ can sign up for a study and see first-hand what research is like, while being paid and often becoming eligible for exciting bonus prizes. If you're interested, sign up HERE!
Once the day is over, I head back to Passfield for dinner, and if any of the other subwardens are in the dining hall, we take it as a chance to chat and catch up. The evening is then spent between student meetings, catching up with friends and family, and unwinding. At 11pm, I walk the hall to make sure that everything has settled down for quiet hours. Once that's done, it's time to call it a night! We have a subwarden phone when we're on duty, so if there's an emergency during the night, the Security team can get in touch with us. We always hope that everyone has a peaceful night but are always ready to help if needed. The next morning, we hand off the phone and then back to it!
I hope this has helped you understand a little bit of what your subwardens are up to, but please always feel free to say hi and stop us if you see us around 😊
Topics