Living in London
A shopping guide to IKEA
Time to get all of your essentials ready for the perfect uni room!
Wondering where you can get everything you need to make your uni room feel like home? IKEA is a great place to start and to give you a helping hand we've made a list of everything you'll need:
1. Bedding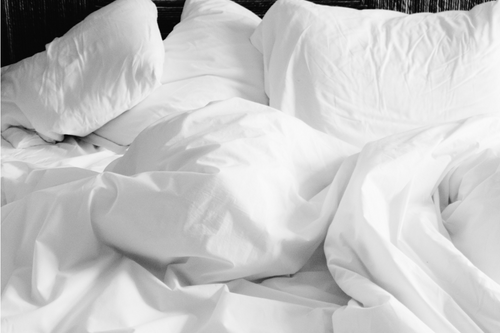 The bedding you choose can change the feel of your space. Adding a blanket will come in handy for winter Netflix sessions or for when friends come over. IKEA offers cute, affordable options like this animal pattern duvet set, along with more luxurious options, like this cotton/lyocell blend great for both winter and summer. Have a think about which duvet suits your sleeping habits; you will also find a good selection of pillows (including ergonomic and memory foam).
2. Kitchen essentials

LSE accommodations provide all your communal kitchen essentials, so you only need to invest in personal everyday items. Depending on your cooking habits, you could invest in a cookware set (perfect if a flatmate wants to split the bill) or buy individual pots and pans (like this wok). For plates and bowls, if not provided, pick a colour that will make them stand out in your shared kitchen. IKEA sells cutlery sets and a 3-piece kitchen utensil set. Pick tall glasses to promote hydration and a good-sized mug for your coffee. There will be leftovers, so don't forget to pick up a few food containers.
3. Laundry Bag

Investing in a sturdy portable laundry bag is key, as you don't want to find yourself carrying your clothes in plastic bags around your hall. We recommend the KLUNKA or the PURRPINGLA. For smaller spaces, the JÄLL is perfect as it is foldable.
4. Organising your clothes in a small space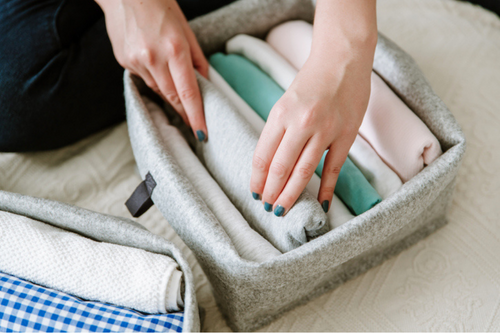 These packing cubes can help you organise your clothing while you travel, and help you make the most of drawers or unused spaces (think under your bed, or on the bottom of your wardrobe!). Another option is the SKUBB series of boxes and hanging organisers in different sizes, to store your clothes, shoes, bags and toiletries in small spaces.
5. Plants

They will not only refresh and decorate your room, but also reduce stress and improve the air quality. IKEA offers low-maintenance plants like snake plants, ficus and euphorbias; if you don't really trust your green thumb, consider getting artificial plants. They look great and require zero effort. Don't forget to pick a pot or plant stand!
6. Decorating your walls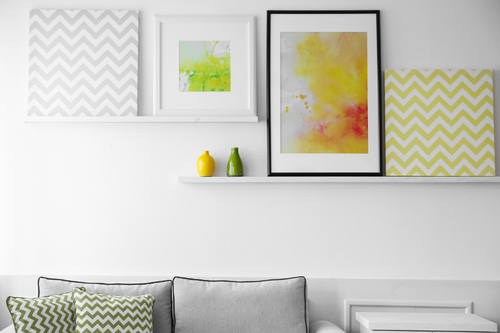 From photos of your friends and family to posters of your favourite band, adding some prints to your wall is a simple and effective way to show off your personality and make your space fill like home. Make sure you check the rules with your halls team, as you might need to use a pinboard, Blu Tack or 3M adhesive hooks to avoid damaging the walls. IKEA sells a wide range of prints and frames at affordable prices. Have a look at some of their quirky nature prints, beautiful space pictures and wall decorations. Adding some fairy lights on your walls is an affordable way to add a cosy touch to your room, and will create the perfect atmosphere for evening study sessions or film marathons.
7. Cushions

An easy way to add a bit of comfort and extra support to your bed or chair, and a pop of colour and texture to your room. We like this colourful statement piece, this round, velvet cushion with a vintage look and this tubular pillow that offers lots of support to your neck or legs.
8. Lamp

A statement piece can add some character to your room, and help you create a cosy atmosphere. This environmentally friendly bamboo lamp will make your room feel cosy and warm, while this marble-like lamp with its smoke-coloured glass will add a touch of sophistication to your space, and you might already be familiar with the TikTok-famous mushroom lamp!
Topics